ICICT 2021
---
Virtual, March 11-14, 2021.
After a long time preparation, finally we come together via Interent due to impact of COVID-19 over the world. Hope all participants of ICICT 2021 enjoyed this online conference and had a fruitful discussion with other researchers. See you all next year!
Group Photo
Conference Proceedings
ICICT 2021 proceedings archived in IEEE Xplore.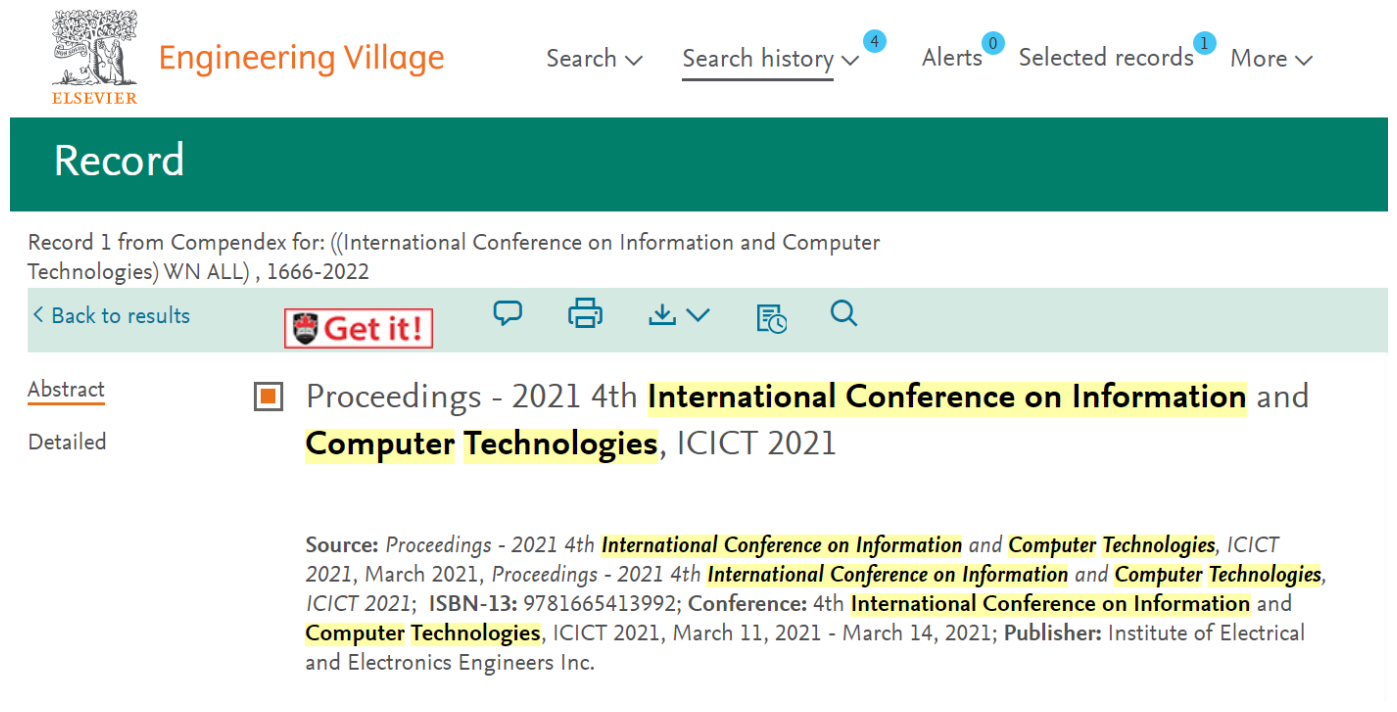 Winners of Best Oral Presentations, They are:
A Comparison of Deep Learning vs Traditional Machine Learning for Electricity Price Forecasting
Mr. Christian O'Leary, Conor Lynch, Rose Bain, Gary Smith and Diarmuid Grimes
Cork Institute of Technology, Ireland

Soft Clipping Mish – A Novel Activation Function for Deep Learning
Ms. Marina Adriana Mercioni, Stefan Holban
Politehnica University Timisoara, Romania

The Sync-Up Process to Assist Multiple Stakeholder Communication of Requirement Analysis in Embedded Medical Software Development
Mr. Surafel Demissie
Dundalk Institute of Technology, Ireland

A Case Study of Object Recognition from Drone Videos
Stacy Fortes, Robert Kulesza, and Assoc. Prof. J. Jenny Li
Kean University, USA

Automatic Crack Segmentation in Pavements using a Dilated Encoder-Decoder Network
Ms. Yasmina Benkhoui, Tahar El, Korchi, Reinhold Ludwig
Worcester Polytechnic Institute, USA

Ocular Inspection to Prevent Vision Impairment Caused by Diabetic Retinopathy
Mr. Muhammad Zubair Khan, Yugyung Lee
University of Missouri-Kansas City, USA

Towards Wide-Spectrum Spreadsheet Computing
Mr. Enzo Alda, Javier López Lombano, Monica Figuera, Juan Andrés Escalante,Richard Lares Mejías, Pablo Maldonado, Jacquin Mininger and Jaques Frenkel
Lakebolt Research, USA

Let's DO - Automotive Platform for Interoperability
Mr. Reda ElHakim, Ahmed Elqadi, Mahmoud Torky, Mahmoud Zayed, Ibrahim Farag, Motaz Agamawi
Driving Systems & Functions, Comfort & Driving Assistance, Valeo Service, Egypt

Graph Representation of Road Network for Mobility-Impaired Persons
Mr. Bernard H. Ugalde, Albert A. Vinluan, Jeniffer T. Carpio
AMA University, Philippines

Digital Knowledge Base for Industrial Augmented Reality Systems Based on Semantic Technologies
Mr. Daniel Eckertz
Fraunhofer Institute for Mechatronic Systems Design IEM, Germany

Retinal Image Analysis to Detect Neovascularization using Deep Segmentation
Mr. Muhammad Zubair Khan, Yugyung Lee
University of Missouri-Kansas City, USA